FOR IMMEDIATE RELEASE
June 2023
Discover the whimsy of nature with the #RIWalksChallenge:
The Rhode Island Land Trust Council encourages outdoor exploration.
[Providence, RI] – The Rhode Island Land Trust Council (RILTC) is encouraging all Rhode Islanders to take part in the #RIWalksChallenge this summer. The #RIWalksChallenge invites participants to embark on an exciting journey across the beautiful landscapes of Rhode Island, discovering over 30 enchanting "creatures" created by artist Greg Rebis at the Steel Yard, and hidden on different land trust properties throughout the State.
"We are excited to be entering our third summer with #RIWalksChallenge as a fun and engaging way for individuals and families to get outdoors and appreciate Rhode Island's land trust properties," said Kate Sayles, Executive Director, at the Rhode Island Land Trust Council. "This challenge not only encourages outdoor exploration but also highlights the importance of the work that RI's land trusts do to preserve our natural world for future generations to enjoy."
Since the introduction of the creatures hidden on trails across Rhode Island in the summer of 2021, over 10,000 people have found and scanned QR codes on at least one of the creatures, driving attendance and engagement across the 25 participating land trusts. The RI Walks Challenge encourages people of all ages to explore the trails, fostering a love for nature and spending time outdoors.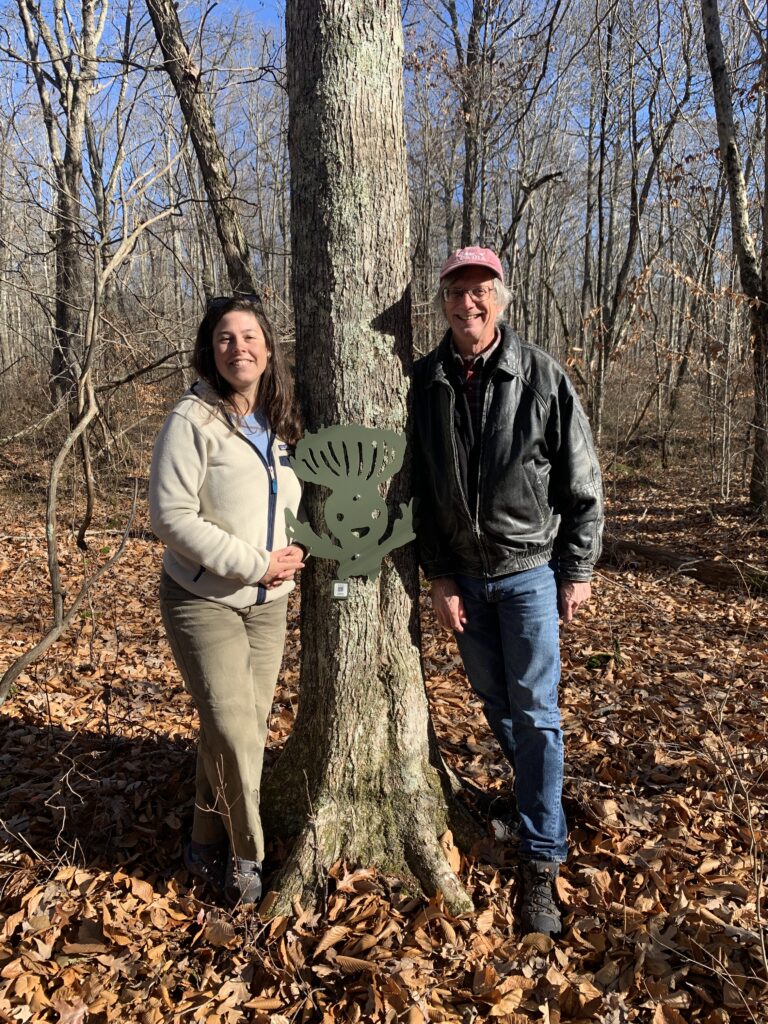 Challenge participants will find charming sculptures resembling sweetgum seed pods, chanterelle mushrooms, black oak leaves, honey mushrooms, and more. Each creature features a unique QR code, enabling challenge participants to track their progress and learn more about each plant. As participants seek out the sculptures, they embark on a delightful adventure to find all 30+ creatures hidden across the State. Participants are also encouraged to share their discoveries on social media by tagging @RI.walks and using #RIWalksChallenge.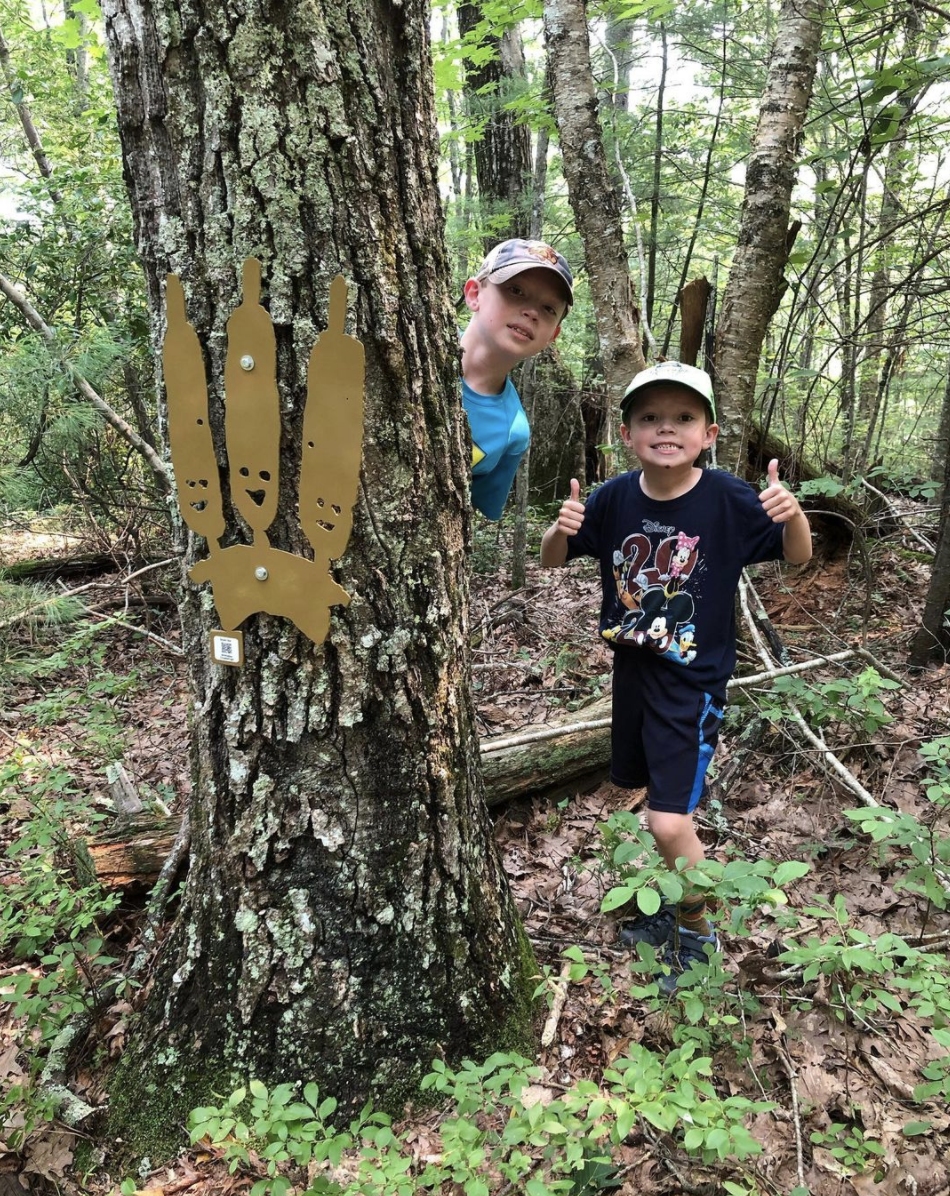 Completing the #RIWalksChallenge is an accomplishment worth celebrating! And new this year participants who successfully find all of the creatures can notify the Rhode Island Land Trust Council to receive their well-deserved award. In a delightful collaboration with local partnering businesses, this year's challenge offers prizes for those who complete the challenge.
Dianna Shaw, a Barrington resident who recently completed the challenge, said "I cannot thank [RILTC] enough for organizing the RI Walks Challenge. It is a wonderful vehicle to explore Rhode Island. We definitely walked parts of the state that we would have never otherwise gone to."
For more information about the #RIWalksChallenge, including how to set up your account and trails where you can find a creature, please visit https://www.riwalks.org/challenge-creatures.php or contact Virginia Streeter at vstreeter@rilandtrusts.org.
About Rhode Island Land Trust Council (RILTC):
The Rhode Island Land Trust Council works to permanently conserve open and natural lands in Rhode Island by supporting land trusts, promoting responsible use and stewardship of conserved lands, and advocating for sound land conservation policy. The RI Walks program, including the #RIWalksChallenge, is a testament to RILTC's commitment to connecting people with the state's natural beauty.
The #RIWalksChallenge creatures were designed by artist Greg Rebis, through partnership with The Steel Yard, a non-profit industrial art center in Providence. A generous grant from the van Beuren Charitable Foundation funded this project.